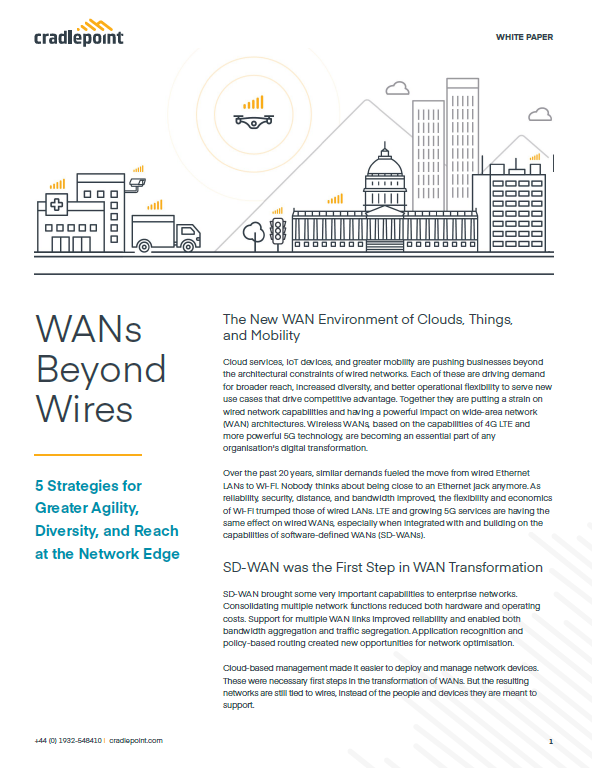 Wireless connections bring increased diversity, greater network agility, and broader reach to enterprise networks. Supporting diverse types of network connectivity to create a more reliable WAN is the foundation for Wireless WANs.
Building on this capability, wireless edge solutions add cellular links as a connection option. This expands the reach of enterprise network functionality to the people, places, and things where work is happening.
Wireless WANs solve multiple problems for business networks, create new opportunities, and lay the foundation for further transformation and innovation.
This Whitepaper from Cradlepoint outlines 5 Key Strategies for Wireless WAN deployments.