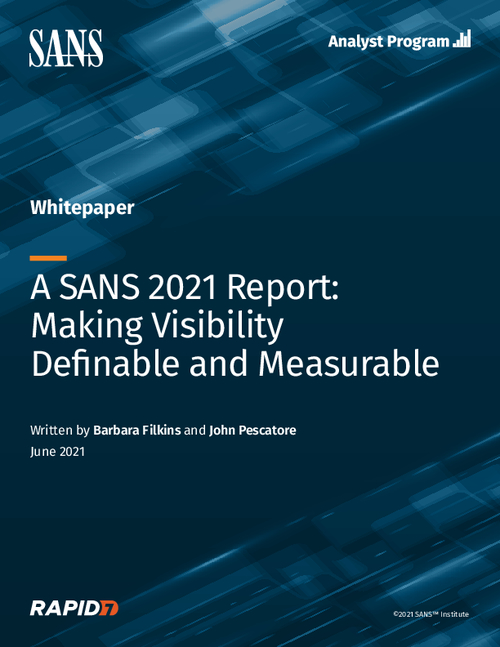 Throughout 2020, a recurring theme emerged across SANS survey results: the need for improved visibility into all aspects of security. Although visibility—or rather, lack of visibility—is a concept easily understood by most, the term remains subjective, and perception can vary widely depending on stakeholder role.
Download this whitepaper to learn more about:
Understanding the challenges of developing a systematic approach;
Importance of knowing what visibility means;
Sources: Considering what you can't see
Communicating (aka visualizing) security.