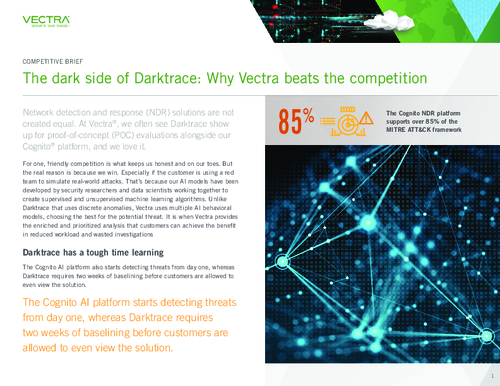 Organizations are experiencing highly targeted and complex attacks that traditional security solutions miss. Exposures have increased as organizations move to the shared security models of AWS and Azure. The volume of native alerts and detections is on the rise, and organizations need to focus on the right information at the right time within the right context.
Download this brief to discover which NDR solution better suites your organization's needs, in terms of:
Time-to-value;
Security stack integration;
Baseline learning period.