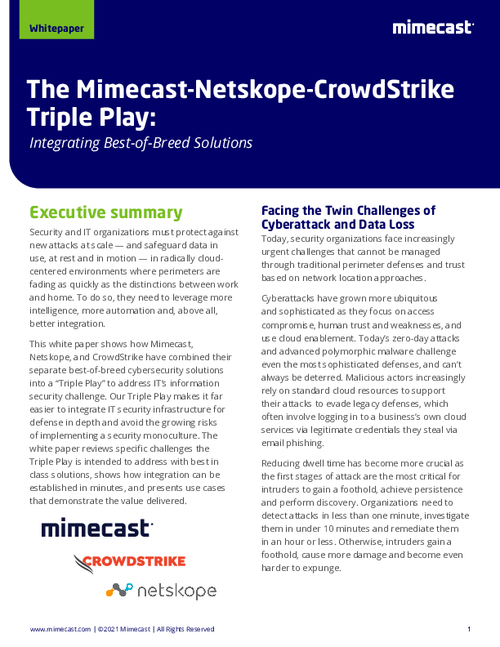 Security and IT organizations must protect against new attacks at scale — and safeguard data in use, at rest and in motion — in radically cloud-centered environments where perimeters are fading as quickly as the distinctions between work and home. To do so, they need to leverage more intelligence, more automation and, above all, better integration.
This white paper shows how Mimecast, Netskope, and CrowdStrike have combined their separate best-of-breed cybersecurity solutions into a "Triple Play" to address IT's information security challenge.
Download this whitepaper to learn more about:
Responding with more intelligence, automation and integration;
Overcoming traditional challenges of security integration;
Moving toward better & easier security integration.