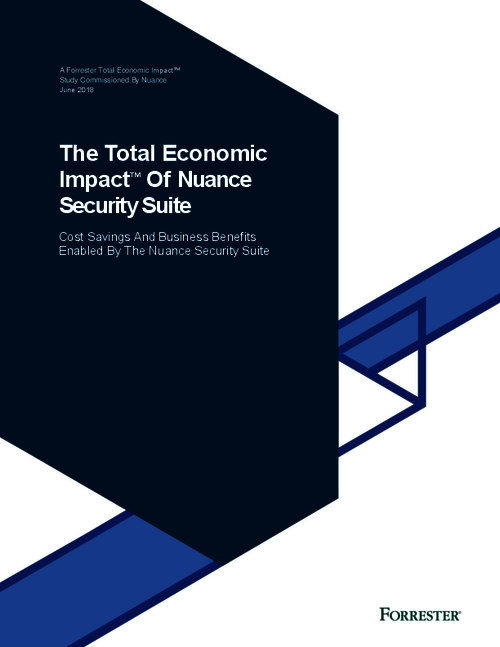 To prevent fraud in the contact center, organizations are adopting security measures to protect themselves and their customers. In many cases, these controls increase friction for legitimate clients while also increasing operating costs.
Biometrics is adding value to organizations of all sizes and industries. Read Forrester Consulting's study "The Total Economic Impact of Nuance Security Suite" to:
Learn why a Fortune 100 bank selected Nuance Security Suite, and how voice biometrics saved the bank $24.3 million in reduced fraud and improved efficiency while paying for itself in 10 months
Understand why contact centers are leveraging voice biometrics as an integral component of their security strategies
You don't need to be a Fortune 100 bank to see the benefits of Nuance Security Suite. Download this Nuance-commissioned study to understand how biometrics can help you prevent fraud and improve customer authentication.