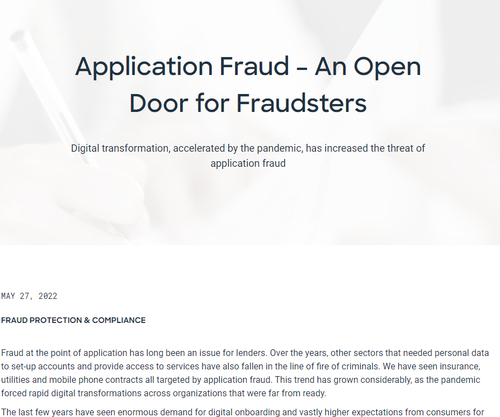 For fraudsters, the sharp and hasty shift to digital and the intense focus on customer experience over the last few years has opened doors. Application fraud soared during the pandemic and continues to grow today. Evolving technology (bots, cloud infrastructure and virtual machines) has enabled criminals to submit fraudulent applications at scale to different organizations.
As fraud has evolved, the way fraud has been tackled at the application stage needs to evolve too.
Download this report to learn:
The trends driving the rise in fraudulent applications;
Other sectors being attacked by fraudsters;
Customer friction factor;
Different effective solutions.