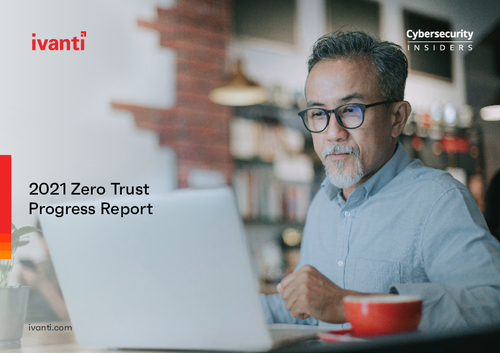 Enterprise adoption of the zero trust security model is gaining momentum as a majority of organizations plan to implement zero trust capabilities to mitigate growing cyber risk, especially in the wake of the massive shift to remote work. With its principle of user and device verification before granting conditional access based on least privilege, zero trust holds the promise of significantly enhanced usability, data protection, and governance.
The 2021 zero trust report reveals how enterprises are implementing zero trust security in their organizations, including key drivers, adoption trends, technologies, investments, and benefits.
Download this report to uncover the survey findings of cybersecurity professionals ranging from technical executives to IT security practitioners, representing a balanced cross-section of organizations of varying sizes across multiple industries.
Ivanti Privacy Policy