Security Vendors Form Cyber Consortium
Fortinet, Palo Alto Networks Start Effort to Share Threat Info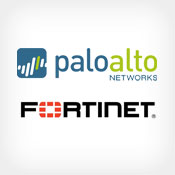 Security vendors Fortinet and Palo Alto Networks have co-founded a cybersecurity consortium with the goal of sharing threat intelligence among member organizations.
See Also: Webinar | How the SASE Architecture Enables Remote Work
The companies say the mission of the consortium, which is open to technology vendors, government agencies, non-profit groups and corporations, is to improve the sharing of cross-industry, cross-vendor threat intelligence; boost coordination of incident response; and help prevent cyber-attacks that use advanced malware.
"The consortium is a clear response to the demands from the industry for a coordinated response from their technology vendors," says Mark McLaughlin, chairman, president and CEO of Palo Alto Networks.
Ken Xie, Fortinet's chairman and CEO, says: "We look forward to combining our threat resources to offer customers innovate ways to more comprehensively combat modern day dynamic, sophisticated threats."
The consortium will establish a model for member organizations to securely and expeditiously share insights, according to the consortium's website. "These insights will help members by bringing greater visibility into threats and techniques that they might not otherwise have visibility into."
Only malware samples will be shared among member organizations, the consortium says. Bylaws developed by the organization state that members cannot share data that can be directly attributable to customers. "By focusing the sharing on malware executables, we are able to maintain the trusted relationships we have with our customers," the consortium says.
Organizations that are interested in joining the consortium can complete an online form. The minimum requirement is that the organization is able to share at least 1,000 samples of new malware executables every day, according to the consortium's website.