Integrating BlackBerry Workspaces Mobility and Control into Enterprise Applications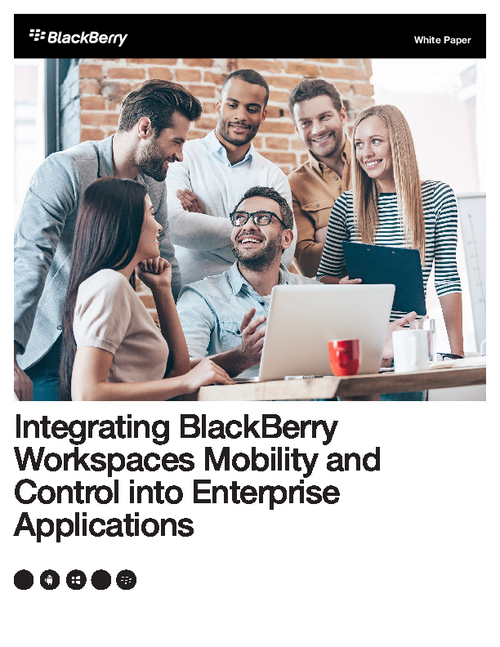 BlackBerry Workspace enables access, sharing, and control of files and documents. Enterprises utilize those capabilities to build security into their data, allowing them to sync their employee's files across all their devices, control and track documents shared externally, control what happens to documents offline, and collaborate across mobile devices, tablets, and PCs without fear of data leakage.
Download this whitepaper to learn the benefits of BlackBerry Workspaces.