2016 Firewall Management Trends Report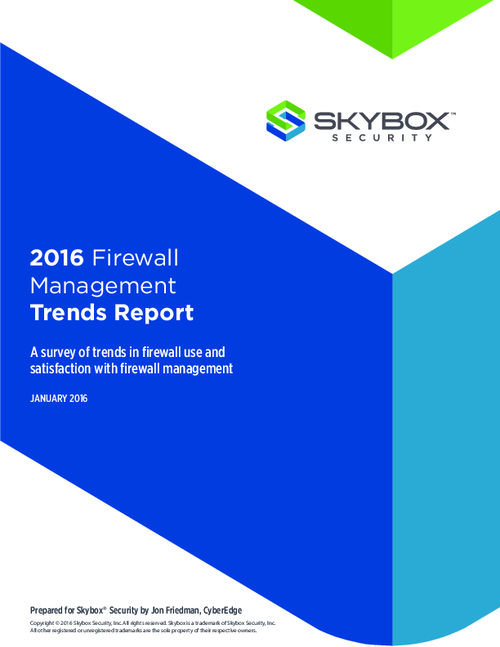 The 2016 Firewall Management Trends Report analyzes the findings of a Skybox survey of IT professionals from more than 300 enterprises and government agencies worldwide. See what tools and methods peers are using today to manage increasing network complexity and how they plan to tackle it in the future.
Download this white paper to gain insights on what's working and what's not, get the information you need to make better firewall management investment choices and take your security to the next level in 2016:
Are organizations realizing the value of their IPS? Ideal vs. actual management of IPS signatures.
How using third-party or in-house solutions can change your job satisfaction.
The capabilities of organizations when performing operational vs. analytical tasks.
Trends for firewall and network management in 2016.
Download White Paper